Why hire us?
At DevOps Advisors, we exist to make technology work for you. Our singular focus is to help you build and deploy enterprise applications in such a way that you will delight your customers. Our passion for technology is undeniable, and we take the time to understand the challenges of your business. Whether you only need us for advice, or to roll up our sleeves and apply our engineering skills, we deliver. In fact, our balanced approach is what sets us apart: helping you evaluate your options so that you can confidently run your development and operations teams. As a boutique firm, we value 3 things:
Integrity: we only accept engagements that are a great fit, instead of pursuing every opportunity that floats by.
Humility: we communicate our capabilities and estimates clearly and honestly; we reject the notion of misrepresentation in any form.
Simplicity: we are dedicated to crafting the most efficient and sustainable solutions, in order to adhere your cost projections.
Our experience spans the entire cycle of delivering great products:
* Help designers and project managers better articulate and manage their requirements
* Ensure that tech teams work efficiently, create robust code, and package it for seamless delivery on digital and traditional platforms
* Set up, manage, scale, secure and monitor the environments where these applications live
* Align IT execution with business goals; craft talking points for internal and external communications
* Indulge our passion via regular interaction with the tech community, both to learn and to help others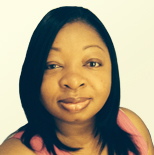 Our founder, Kareen Kircher, is all about efficiency and automation, to help clients repurpose time saved towards more profitable activities. She built a career highlighted by senior technology roles, and recurring client-facing, governance & audit responsibilities. Connect with her on LinkedIn
here
.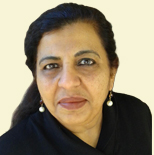 Munira Majmundar, our Salesforce.com consultant, has a strong background in marketing and proactive problem management. She brings an approach to ensure that issues are addressed before they have the potential to derail strategic business objectives. Connect with her on LinkedIn
here
.
During the time I was at NJM, Kareen actively participated and shared ideas and techniques about the TFS versioning tool and configuration options. She was helpful in setting up a complicated software tool for the team project that I was leading. She is methodical and detail-oriented with great technical skills. I wish her good luck in future endeavors. It was great having her in the team.

I had the immense pleasure of working with Kareen at Princeton Financial Systems. Her attention to detail while meeting the demands for urgent fixes in software projects is commendable and noteworthy. I would highly recommend her.

Kareen is a stellar professional of a unique kind, our client has sincerely appreciated us not once but twice in finding such a gem of a candidate for their open position. She is resolute and lives up to every set expectation.

Kareen understands a mix of both consulting and implementation when it comes to technical problem solving, and is fluent in recommending the most effective IT environments for her clients' businesses. I was very impressed with her creativity and attention to detail on our project together, and I highly recommend partnering with her!

We were proud to receive a copy of your recognition. We want to thank you on behalf of Collabera for your outstanding contribution to our client's project. It is because of outstanding consultants like you that we are able to sustain in a challenging market. Please accept our appreciation for your efforts. We truly look forward to a lasting relationship…Job well done.

I have had the privilege of working with Kareen and am always impressed with her technical knowledge, as well as her tenacity and passion. As a long time pre-sales engineer, it's always refreshing to work with someone that approaches the "art to solutioning" with the fervor and zeal that ensures all the bases are covered. While at AppDynamics, Kareen and I partnered on a very strategic performance monitoring project and her fidelity to her customer, and desire to ensure that their brand was protected via high application quality and sound performance is something that I will always remember. I strongly recommend Kareen to anyone that needs clear and expert technical consulting...wants a keen eye for their business...and wants it done right!!!

Kareen is a dedicated professional and insightful analyst. She headed database changes efforts on any new procedures. Kareen also worked with database administrators and analysts to diagnose and resolve data issues. She supported daily operational tasks and was an effective teammate that helped resolve issues and train new staff. Kareen would be an outstanding team player to any company.

Munira is a consummate professional with an eye for detail. Her data analysis enabled our team to make actionable product refinements that improved the customer experience and increased our revenue per call.
---